program perkhemahan cuti sekolah PPCS D13KP :)
Holla ! , assalamualaikum :)
salam sejahtera dan salam kristal polimer !! eh ? haha ,
ao now , just read ! haritu aku pergi perkhemahan permata pintar tu lagi since lepas 2010 aku dah tak pergi . now my last PPCS , 2013 .
2010 , RA sis amna and course rekacipta . cewahh ! yang paling best masa dalam kelas bila INS suruh reka 5 jenis hidangan yang baru . perhhh , gempak ! memang habis-habisan aku reka . then then , ada orang cakap sandwich rekaan aku comel . *kembang* haha
gambar makanan tu semua telah terdelete . hurmm . then ,
the awkward moment .
time lepas breakfast kat dewan makan KBH (kolej burhanudin helmi) , kitorang sorokkan phone mama amna . hahaha , kesian mama kena cari phone dia . memang exercise la pagi-pagi tu sebab mama amna kejar nak balik phone dia , sampai ada yang terguling-guling kat lantai . hahaha . i miss them :') juwairiyah , siti , hanis , maisarah , aqilah , hannah , ain , adlin , hafizah :) i miss you guys .
sambale sambalowa , ammina mina ooooh oooh ammina mina eeeaaaah eeeaah . lu sama lu , lu sama wa . lu jangan cemburu sama kami , putri-putrinya lawa-lawa . siapa berani lawan kami ?
untunglah , maisarah dengan ain dah masuk QuadP . maii , aku rindu kau . ex-roomate aku :/
selingan
2013
yeyyy ! I'm 15teen now . aku memang berharap dapat PPCS balik sebab dah lama aku tinggalkannya sebab 2011 and 2012 aku tak join . 1st sebab masa 2011 tak lepas UKM1 aku jawab main-main je , 2012 aku tak lepas UKM1 sebab aku tak habiskan ujian tu . hahaha . tahun 2013 tetiba terasa bersemangat !
then 2013 , i met them :)
takkan terpisahhh~
16 of us
their smile
their laugh
their dance ( boriaaaaa timeeee)
their joke
tahniah pendebat kristal polimer *bangga*
rindu time kita bersuka ria bersama-sama
masa untuk treasure hunttt !
the crystals
lets have fun
posing lu sepong ~
rindu time jogging sama-sama
miss their teeth (ahaha)
saat2 sebelum dihalau dari dewan . haha 18 out of 19
find my shoe . 17 out of 19
lab kami di malam hariii~
heyy , my crystal candy .
happy family , hahaha .
MIA poyo~
sim wan sin yang comell ++ cute
joshua yang kelakar
our crystal forest !
nak makan pun sempat snap ~
sempat noh nak peace
menunggu giliran
hahaha , nampak tak ?
apa yang penting ? kerjaaa samaaa!
kami ada 16 ahli keluarga .
them
saat-saat indah
disini juaaa , memori tercipta walau seketika terjalin kasih kita :(
masa untuk aku berundur diri :')
bye abang nasrul
bye abang izwan (muka moyok , haha)
bye cikgu izzah :D
sayonaraa~
terima kasih untuk kenangan itu , akan ku kenang selalu
terima kasih atas perhatian kamu semua , akan ku ingat selalu
terima kasih untuk nasihat itu , akan ku semat dalam hati
terima kasih atas pengajaran itu , akan ku aplikasinya nanti
terima kasih untuk kasih sayang kamu semua , akan ku hargai selalu
terima kasih atas gelak tawa , suka duka , akan ku ingat bila bersedih hati
terima kasih untuk luangkan masamu, akan ku rindu kamu nanti
TERIMA KASIH atas hadir dalam hidupku , akan ku ukir nama-namamu dihati sampai mati :')
aku sayang korang :)
CP-ians selamanya :)
till here ,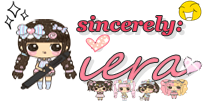 Terengganu Elite School Mak Lagam (TESMAL)
Assalamualaikum and and salam result PMR .eh ? hahaha . good everning everybodyyyy !
dear tesmalians 1115 , dah banyak kita laluinya kan ?
jamuan kelas 2ihsan 2012
TESMAL university games (TUG) 2012
kami keluarga!
part of us 2012
raya raya raya raya raya 2012 2012
disini aku nak selitkan gambar masa form1 . ini 1itqan :D
tu kenangan kita semasa 2012. banyak kenangan kan ? ingat tak masa budak 2ihsan kena denda sebab tak dapat siapkan nota untuk geografi . hahahaha , aku pun kena k . nasib baik masa tu kelas kita semua area atas sekali . so taklah malu sangat .
ingat tak time raya , sekolah ada kasi kek setiap kelas kan ? hahahaa , abis kek dibuat mainan oleh kite semua sampai tahun 2013 sekolah dah tak kasi kek . just kasi cupcake je satu sorang . jimat katenyaa :P
SEKARANG 2013 , semua cuak dengan PMR tapi gambar tetap gambar ! :D
merenung masa depan
melawat KELANTAN
safely arrived in kelantan
pergi jalan-jalan jom ! at Hotel Raudah
di sekolah sains machang (smach) kelantan
bersama pelajar smach
tiada kerjaaa
the girls of 1115 TESMAL 2013 , ni time kitaorang dapat duit raya
semoga kami peroleh result PMR yang cemerlang dan mengharumkan nama sekolah kami . amin :)
ni time raya di sekolah 2013 . takkan terpisah :)
hari last PMR :)
hari last PMR :)
kamiiiii :D hahaha
the boys of 3ihsann (rindu nok dengor muorang nyanyi dalam kelas)
the girls of 3ihsan ( teman teman sepernyanyian)
GOODLUCK 3IRSYADIANS , SEMOGA KAMU SEMUA MEMPEROLEH 9A'S .
GOODLUCK 3IHSAN , 3IKHLAS , 3IKRAM , 3IKHWAN . SEMOGA KITA DAPAT 8A'S
TILL HERE , ASSALAMUALAIKUM :) TESMAL terunggul dan teratas :) and excellent is our tradition . semoga kita dapat mengembalikan takhta no.1 dalam negeri terengganu :) amin
dan semoga batch 98 seluruh malaysia dapat memperoleh result PMR yang cemerlang dan membanggakan :) batch 98 kan gempak ? kan ? NAMPAK TAK ? :D